BreakPoint Solutions is the culmination of many years work and in fact we can likely say we have been pursuing its creation for several lifetimes. The further reality is that we could not have brought this organization to fruition without the help and assistance of many key partners. Each of our partners has in one form or another informed or mirrored our beliefs and values – otherwise we would not be working with them. So we hope when you look at us you also come to realize and appreciate our partners in as favorable a light as you do us.
Our partners have stood with us and we enjoy standing with them.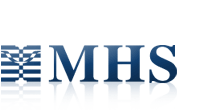 A leading publisher of scientifically validated assessments for more than 30 years, Multi-Health Systems Inc. (MHS) serves clients in corporate, clinical, educational, public safety, government, military, pharmaceutical, and research settings. With offices in North America and partners around the world, MHS is dedicated to strong product growth, and an optimal user experience. MHS has developed leading products such as the Emotional Quotient Inventory (EQ-i 2.0®), the Conners™ suite of ADHD assessments, and the Level of Service™ suite of assessments.
TotalSDI assessments provide a powerful combination for taking a system's view of people and organizations. Our unique tools and techniques provide solutions for the unique problems and opportunities within today's organizations. By developing a deeper understanding of what matters to people and how that influences their interactions and decisions – when things are going well and when they're navigating conflict — TSDI programs can be tailored to address specific needs.

Milestone Software is a software services company that specializes in web database applications. Our customers vary from Fortune 500 to local small businesses. We enjoy creating stunning web sites for our customers. Need a face lift? No, not that kind! The one that sells...We also provide virtual IT Management services for companies that don't need or want a full-time manager.

NKF Devencore's mission is to support executives in making sound decisions, which will allow them to improve the performance of their organization by providing unequalled expertise by highly specialized and commitment-oriented personnel. We are committed to provide objective and professional advice and to create value for our clients. Unlike traditional real estate brokers, NKF Devencore does not represent landlords or developers, nor does it seek management or listing contracts. As a result, our clients are assured that there are no conflicts of interest throughout every real estate activity.
Towards that goal, NKF Devencore has assembled a team of diversified highly motivated professionals encompassing: negotiators, market analysts, architects, urban planners, financial analysts and lawyers. These dedicated professionals work in unison to provide a total comprehensive service to the client.
NKF Devencore's strength lies in its ability to react quickly to a client's needs and to provide solutions that address any particular situation. Each and every member of NKF Devencore systematically applies the principles upon which the company's philosophy is based, namely to fully use every available resource to best serve clients and satisfy their specific needs.